2006
Nuplex implemented a CMS with another vendor which was not suitable for their requirements, I consulted with them to determine best solution for a Multi-lingual, Multi-region web portal to be used across the globe, with job search features.
Implemented and developed a new site leading another developer using Drupal CMS.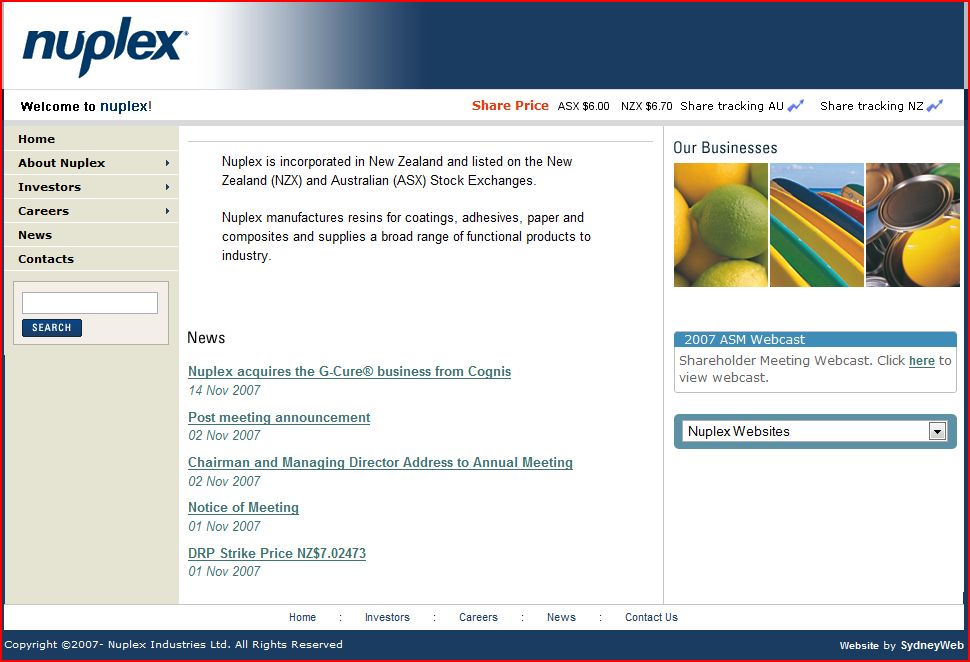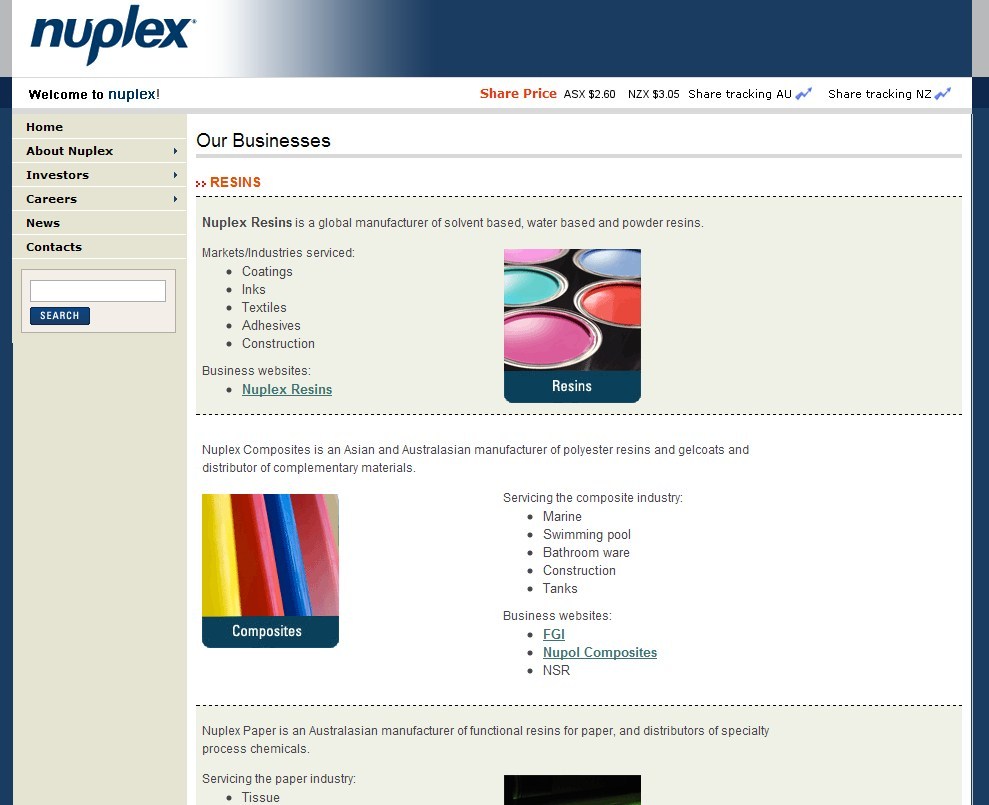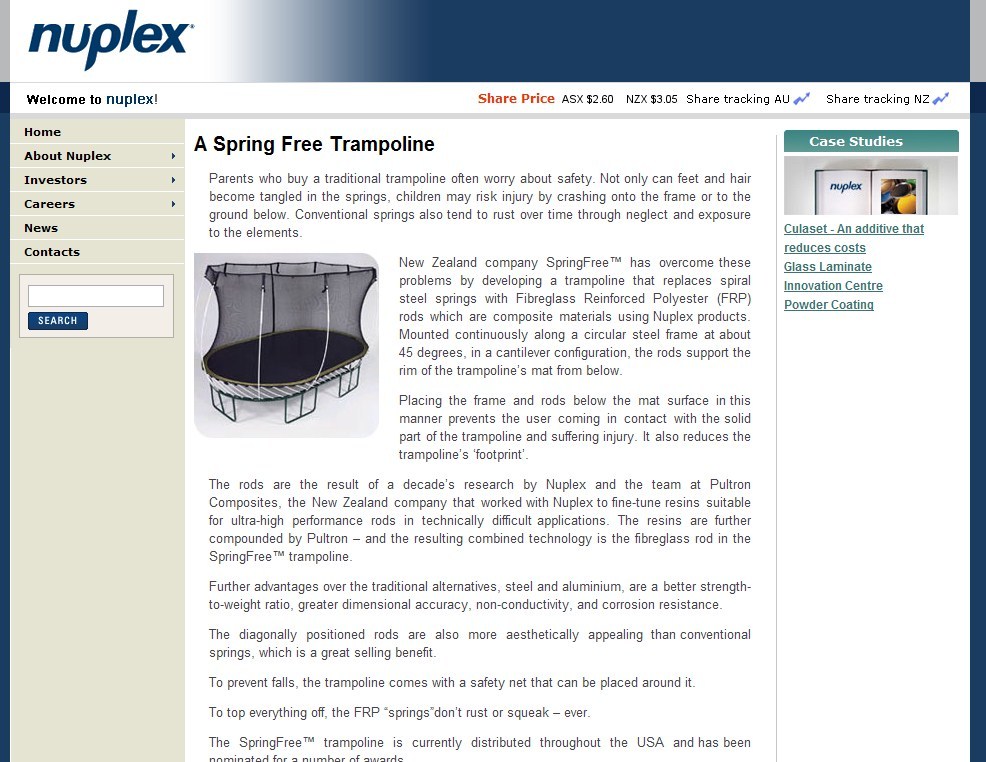 Nuplex came to us due to problems with their new CMS that was provided to them by another company. (It was an open source CMS starting with S***z), the main issues identified were:
The systen was difficult to use
Slow learning process
It did not meet their requirements (powerful cms, yet did not match)
We had to provide a presentation and meeting with Nuplex at their office in sydney (botany area), I researched and reviewed several CMS systems, both open source and commercial, then prepared a powerpoint presentation based on this research. At the meeting we provided the presentation, and discussed how we could meet their needs in ways the current system didnt.
It was fortunate that the system I proposed (Drupal CMS) was currently in use by their company for their corporate intranet and they were actually looking for people that could work in drupal, so this was a fantastic event for both companies, we were not aware of this until this meeting.
We worked onsite for several weeks with several client meetings to discuss technical options, and then offsite to complete the system.
Some of the core requirements of this cms were :
Multiple Sites in different Countries(Multilingual)
Multiple users with varying levels of access
Document workflow must have version control, user tracking
A global careers section where jobs in Nuplex could be posted for a specific country and people could view and apply for jobs, optionally attaching a resume
A simplified user interface for administration, this was very important, their current system was powerful, though intimidating, hence the reason why they looked for something better.
Lessons learned from this project:
Drupal while not the nicest framework behind the scenes, worked very well for this scenario, it had many of the features they were looking for to begin with, highly configurable (tho bit of a learning curve and no real object orientation), and they were already using it for their intranet so it was a welcome addition.
Signoffs for UI Design (Website template designs) took sometime to come through from the Nuplex head executives, this delayed the project slightly.